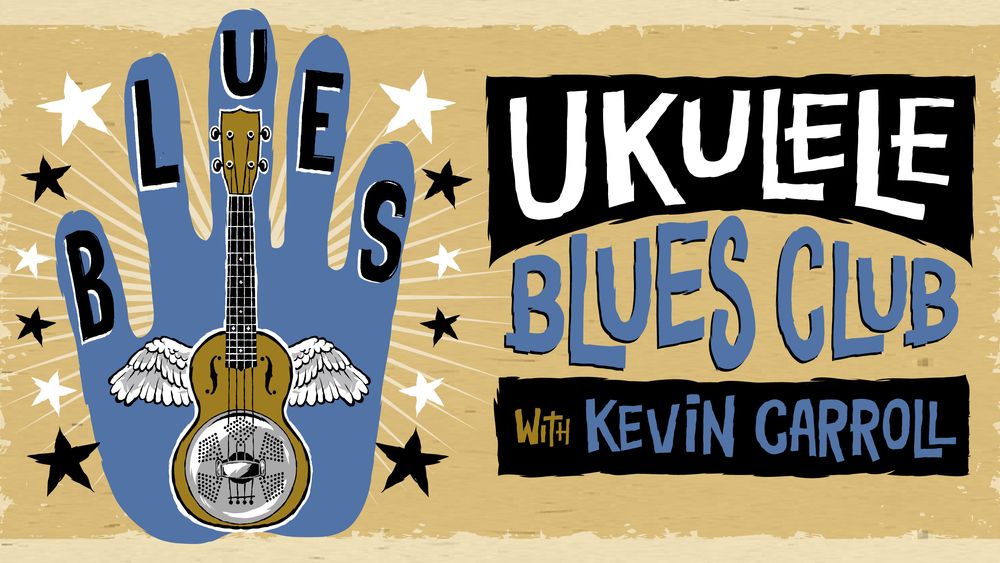 UKULELE BLUES CLUB
2nd Wednesday of the Month
19 spots left
6:30-8:30pm central on Zoom
Yearly Subscription (1/10/24 - 12/11/2024) on Sale Through 12/31/2023
$399/yr ($489 on 12/15/2023)
*Registration closes on 12/31 or when class capacity is reached
Inspired by the classic blues artists of the 20th century, this offering gives students a chance to spend more time with the teaching between sessions. We will focus on just a few areas per month. Videos, pdfs, mp3s and in-class instruction provided. Time will be allotted for Q&A, playing for the class, sharing of triumphs and challenges in playing blues ukulele.
Classes begin January 10th
Topics Include:
- How to Improvise in Blues
-Chord Progressions
-Song & Artist Studies
-Exercises
-Transcriptions of Classic Songs
-Shuffle Rhythms
-Finger Picking, Turn-Arounds & Much More
Styles Include:
-Delta Blues, Chicago Blues, Piedmont Blues, Texas Blues, Memphis Blues, Jazz Blues & More
Class dates 1/10, 2/14, 3/13, 4/10, 5/8, 6/12, 7/10, 8/14, 9/11, 10/9, 11/13, & 12/11
_________________________________________________
*Classes are geared toward Low-G tuning. High-G players can also use the materials, with generally good results for chords. High-G players will not be able to replicate all of the single note sounds. There will be some materials available for Baritone tuning (DGBE) on request. Bass parts will also be available for some lessons.
**Price Breakdown at $399 = $16.62/hr INCLUDING all lesson materials for the entire year. PDFs, video access and Soundslice files provided for 30+ lessons. This is an excellent value and a one-of-a-kind offering. Don't miss your chance to be part of the first year of Ukulele Jazz Club!
*Early Bird Price for Yearly Subscription Through 12/15
**Registration closes on 12/31 or when class capacity is reached